überlube was designed to remove the stigma around personal lubricants. It's just sex, after all. And if you need an anti-chafe for your upcoming marathon and a little something to reduce the frizz in your hair, well, it can do that, too.
This unique multi-use approach to a product that's primarily used for sex called for some research to learn more about our user needs, curiosities, and willingness to try the product for more than one purpose. This work led us to a messaging platform around feeling that allowed us to lead with product functionality, uniquely positioning überlube as a sophisticated, smart, and educational brand.
Slow-moving footage appears on the landing page.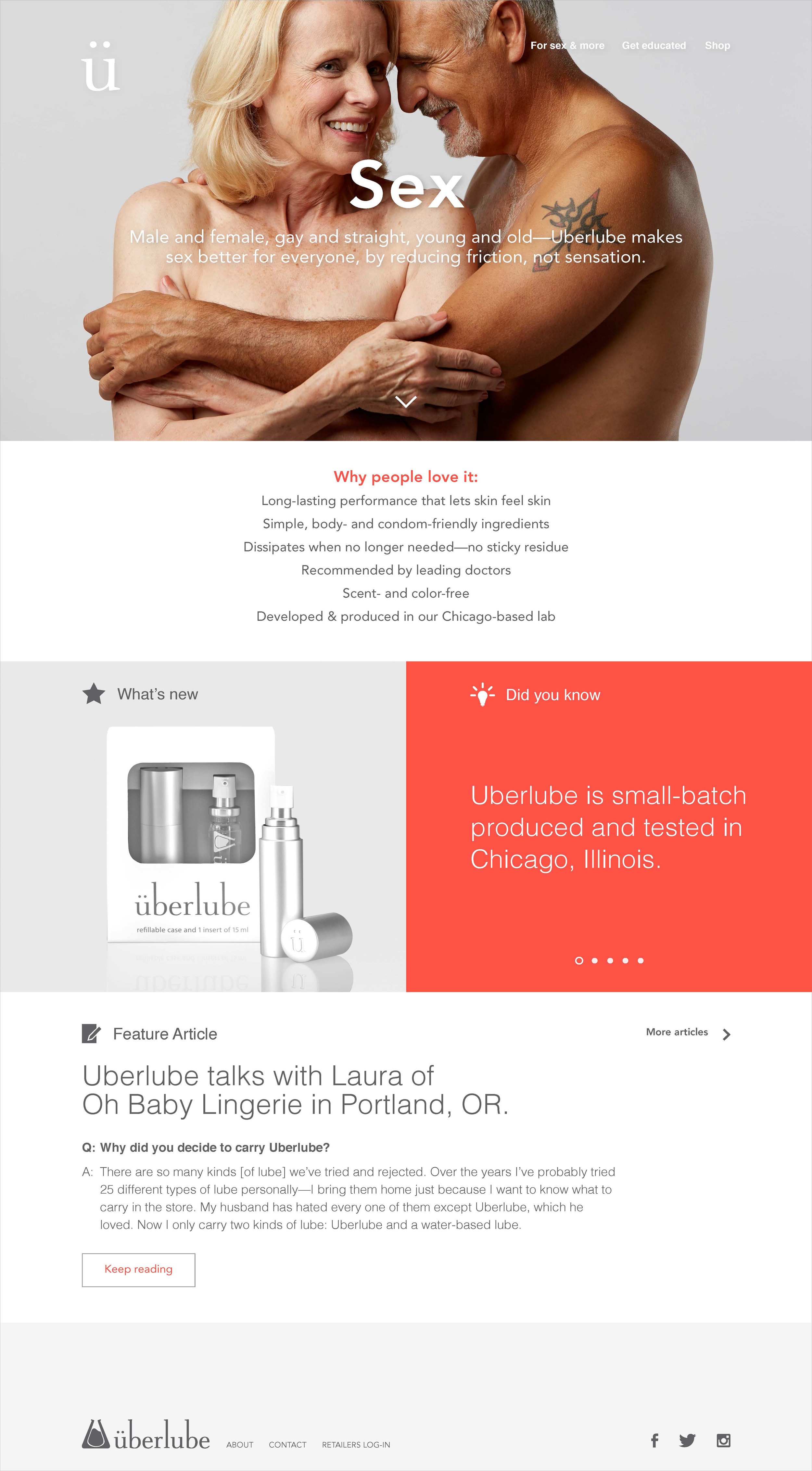 Creative Project Management, Design Planning, Photo Planning + Art Direction (Team: Michele Brautnick, Jason Six, Kristin Tennant, Dean Van Dis)